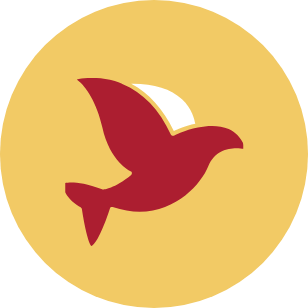 Years of faith,
history and legacy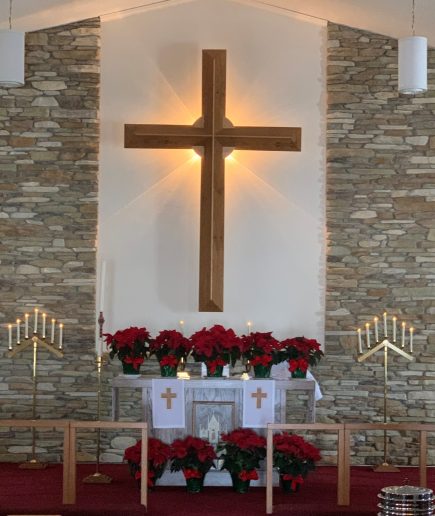 St. Paul's Lutheran of German Lake came into being in 1888 when a number of families in the German Lake area invited Rev. Kline, then serving a congregation in Owatonna, to come and conduct services in the Roemhildt schoolhouse near the southern shore of German Lake. Because most travel in those days was by horseback, the great distance only allowed Rev. Kline to come on an irregular schedule. Then, in 1889, these families decided to organize and call their own pastor. A call was extended to Rev. Theo Guetzlaff, who received a salary of $133.00 plus one sack each of wheat, corn, and potatoes from every farmer, hay for a cow and a horse, and firewood. Having their own pastor, the congregation made plans to build their own sanctuary. August Pauli offered land on the north shore of German Lake for the church and a cemetery. The new church building was dedicated on October 13, 1889.
Members were added to the rolls, and in 1893, a parsonage (17×24 feet smaller than some of our modern living rooms) was built. In 1907 an 800-pound bell was purchased and placed in the bell tower. As a succession of pastors faithfully served the congregation, various improvements were made to the church, parsonage, and grounds. A furnace was installed in the church in 1923. In 1953, St. Paul's joined with Our Savior's Lutheran to become a two-point parish. This relationship lasted until 1984, when Our Savior's became an independent congregation of the ALC.
Tragedy struck on March 21, 1972 when the classic, white, tall-steepled church was struck by lightning and burned to the ground. The only things saved were the communion articles and the fire-ruined bell which is on display at the rear of today's sanctuary. The congregation "rose from the ashes" and constructed a new 40'x80' metal building with ten windows and a stone face on the north side. During construction, services were held at Our Savior's in Cleveland. A Consecration service was held in the new sanctuary on September 10, 1972. In 1987, the old parsonage was removed, and a pole building was erected in its place. In 1995, a new bell tower was constructed. In 2003, the congregation undertook to build a new sanctuary, with the first worship in the new building taking place on May 16, 2004. Don Kelm built 150 beautiful oak chairs, and Chris Hoffmann constructed a gorgeous, backlit cross from white oak installed in the front of the sanctuary. Stain glass windows were added in 2005.
Today, St. Paul's continues as a congregation of the Evangelical Lutheran Church in America, situated on the shores of beautiful German Lake…right in the middle of farm country. Our members and friends hail from Waterville, Elysian, Janesville, Morristown, Cleveland, Le Center, St. Peter, Mankato, and Waseca. Those who worship with us are a mixture of country folks, farmers, lake dwellers, town people, young and old, retired, working, and raising families. Some are lifelong Lutherans, and some are folks whose journey of faith has brought them into the fellowship of Lutheran Christianity. Our worship is traditional yet casual, centered on the love and grace of God as it is shown to us through the life, death, and resurrection of Jesus Christ. You are invited to join us for worship and perhaps become a member.
However you choose to be in relationship with us, please know that wherever you may be on your spiritual journey of faith, you are always welcome here.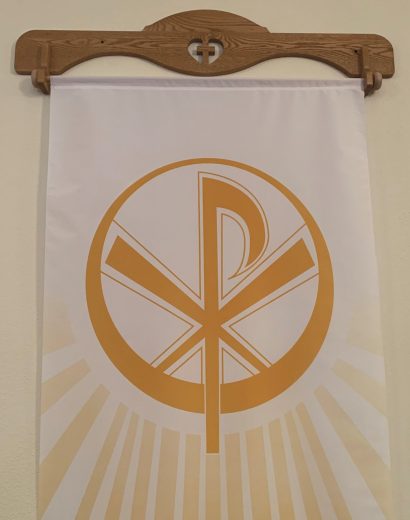 Wherever you are on your faith journey, you are welcome at St. Paul's of German Lake.